Our friendly team here at Woodruff Dental is dedicated to helping you enjoy a healthy smile for life. We love welcoming patients of all ages to our office, and when you visit us, you can expect us to take the time to help you feel at ease and understand your oral health needs before providing your treatment. Call 480-946-6503 today to make an appointment with Dr. Gabriel Woodruff or Dr. William Boyd, our dentists in Scottsdale, Arizona, and learn more!
Se habla español!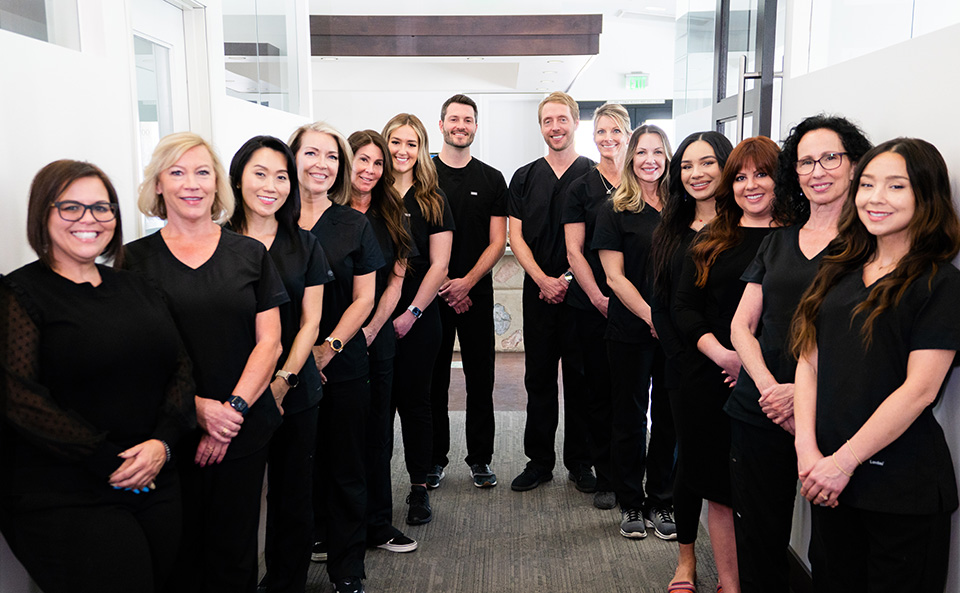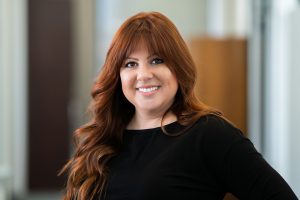 Chelsea
Patient Care Coordinator & Human Resources Manager
Chelsea got her start in the dental field in 2008 and joined our team in February 2014. She loves her team and their dedication to top-tier ethics in our practice. Dr. Woodruff has been a blessing in her life, personally and professionally, and Chelsea tries to be the ultimate team player, helping out anywhere she is needed. Chelsea has a daughter, Isla, and is a fourth generation Arizona native. She has four sisters. She enjoys stand-up paddle boarding and has paddle boarded all over Arizona.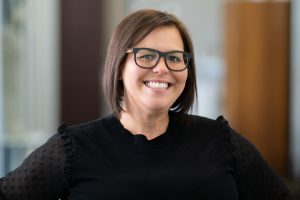 Ivonne
Patient Care Coordinator & AR Manager
Ivonne's dental career began in south Florida where she grew up working at her uncle's dental office. It's there that she fell in love with the dental field and has gained over 20 years of experience. Ivonne has worked through many front office roles throughout the years, including billing, scheduling and management. She moved to Scottsdale, Arizona, in 2019 and has enjoyed working with Dr. Woodruff and his team ever since. Her goal is to provide detailed, personalized, attention to every patient. When Ivonne is not in the dental office, she is relaxing at home with her fur child, a cat that she rescued; or on a new trail in Arizona, exploring and seeking new adventures with her boyfriend Jason.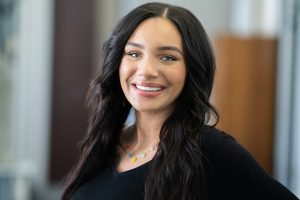 Jazmine
Patient Care Coordinator & Marketing Manager
Jazmine grew in up Seattle and attended the University of Washington before moving to Arizona in 2018. She joined our team in July 2021 and enjoys building and maintaining lifelong patient relationships. Jazmine is the oldest of six children and is awaiting the arrival of her first child with her long-time boyfriend in September 2023!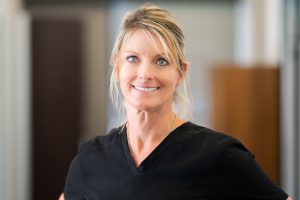 Tina, our Lead Dental Assistant, began her journey with our dental practice in February 2001 but she has been practicing dental assisting since January 1991. She is passionate about treating patients like family and noted that she enjoys being part of a team that shares this vision. Her commitment to our practice and our patients makes her an invaluable part of our dental team. Away from dentistry, Tina enjoys traveling and exploring the great outdoors. She is an enthusiast of hiking, mountain biking, and backpacking around the world. Both Tina and her husband Tim, whom she married in 1997, hail from Kansas.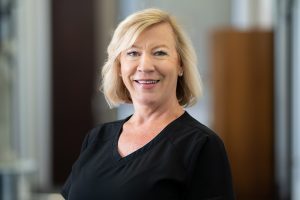 Debra, a highly talented Dental Assistant, joined our practice in May 2013, bringing a wealth of 35 years' of experience in the dental field. She is indispensable to our practice, as she keeps the office running efficiently, handling everything from assisting and setting up to sanitization, organization, and clean up. For Debra, seeing the top-notch dental work done by our dentists, Dr. Woodruff and Dr. Boyd, and the resulting patient satisfaction, is the most rewarding part of being part of our team. Besides her devotion to dentistry, Debra loves spending her time reading, hiking, or being with her two Doberman Pinschers, Brooklyn and Blaze. Born and raised in northwestern Indiana, she made Arizona her home in 1987.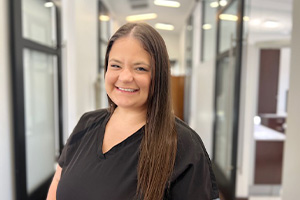 Eliza graduated from dental assisting school in Washington state in 2016 and joined our team in July 2023, bringing with her eight years of experience in all aspects of dentistry. She enjoys being part of a practice where team members support each other and focus on building a rapport with patients and on providing quality dental care.
Outside the office, Eliza's hobbies include scuba diving, crafting, traveling and hanging out with her dog, a goldendoodle named Rosie.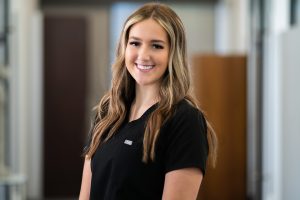 Haley joined our dental family as a Dental Assistant in May 2023, after completing her dental assisting program and earning an associate's degree in general studies at Eastern Arizona College in 2021 and 2022 respectively. Haley not only brings a wealth of knowledge and a layer of care to her role but is also passionate about team playing. That's why she enjoys our practice culture where everyone works together and ensures that every patient is well taken care of. When she's not at work, Haley loves camping up north with her family or shopping for inventory for her clothing boutique.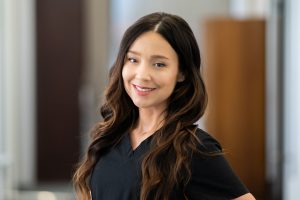 Brittany
Registered Dental Hygienist
Brittany received her Associate of Applied Science in dental hygiene in 2012, and she is an excellent communicator. She moved to Arizona several years ago from Oregon and attended high school at Mountain Point in Ahwatukee and college at Scottsdale Community College before enrolling in the dental hygiene program. Brittany is very compassionate and calming to those with dental anxiety. In her off time, Brittany enjoys caring for her animals and, most of all, spending time with her husband and two sons.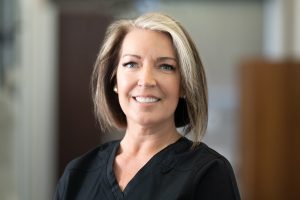 Brooke
Registered Dental Hygienist
Brooke graduated from Prairie State College in Chicago in 1996. She joined our team in January 2020 and loves being part of a team that provides high-quality patient care and gives our patients the best possible dental experience. Brooke strives to provide her patients with a thorough but kind and compassionate dental visit, making sure all questions are answered and they have a full knowledge of their dental health.
Brooke is originally from Wisconsin and moved to Chicago for college. She has now lived in Phoenix for over 27 years and cannot imagine living anywhere else. She and her husband, Brad, have one son, Jake, and two French Bulldogs. They travel frequently for their son's lacrosse competitions and enjoy vacationing when they can. Brooke also enjoys cooking and in another life would like to go to culinary school!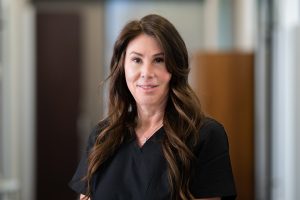 Carmen
Registered Dental Hygienist
Carmen attended San Joaquin Valley College in southern California, graduating on the Dean's list in 2003 with her Associate of Applied Science in dental hygiene. She enjoys the relationships she has with her patients and coworkers, and as a hygienist, she is diligent in learning the needs of her patients, maintaining their trust, building friends and listening to their needs to deliver excellent care. Carmen and her husband, Mark, have one son, Jake. Carmen enjoys traveling, visiting beaches, cooking, meeting new people and attending social events. She also loves to go hiking with her dogs in the McDowell mountains.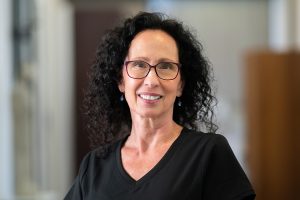 Kim
Registered Dental Hygienist
Kim graduated from Oakland Community College in 1996 with an Associate of Applied Science in dental hygiene. She enjoys being part of a team that supports her and appreciates the caring, talented and hard-working doctors and staff here at Woodruff Dental. Kim works hard to create a warm and personal patient experience as well as provide high-quality care. She always strives to treat her patients as she would want her own family treated. Outside the office Kim is passionate about traveling, especially to seaside locations. She also enjoys upcycling furniture, gardening and cooking.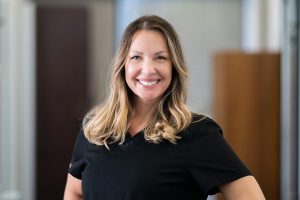 Debi
Registered Dental Hygienist (BSDH)
Debi earned her bachelor's degree in dental hygiene from Northern Arizona University. She enjoys being part of a team committed to providing the highest level of care and connecting with patients to help them achieve their optimal oral wellness. Debi is also a certified yoga instructor and spiritual junkie.
Emily
Registered Dental Hygienist
Emily graduated from northern Arizona University with her Bachelor of Science degree in dental hygiene. She completed an externship in Morocco where she taught preventive care for oral hygiene. In her free time, she likes to spend time with her friends, family and her dog, Ollie. Emily also enjoys hiking, reading and listening to crime podcasts.